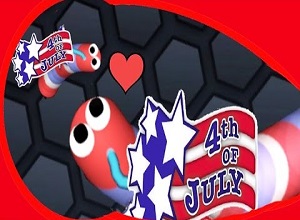 Wormax.io is an adventure-filled fascinating game online associated with the classic snake game. It's a multiplayer action game that allows you to fight with your opponent over your precious food in real time. The Wormax.io wiki 2019 gives a clear view of this exciting worm based online game.
Wormax.io Wiki 2019: The Exciting Game
In this game, you will find thousands of opponent worms who will make use of their cunning techniques to trap you and eat your food and you as well. So it's important for you to be extremely cautious and alert because the sly inhabitants will leave no way to gain mass and grow bigger in size.
Your main aim is to collect food following the map but, while playing the game you have to be extremely careful to ensure that you don't run over any worm. The worms are extremely skilled and tactful that makes them more interesting and diverse. You have to save yourself to fall in prey to the trap made by the worms. On the way, you will sometimes find boosters on the map such as (magnets, health, telescopes, toxics, etc.) that will appear randomly and would act as a temporary bonus to move in the game. You can make use of these bonuses to grow faster and acquire some skills to fight your enemies. There is more information on Wormax.io wiki 2019 about the Wormax.io game.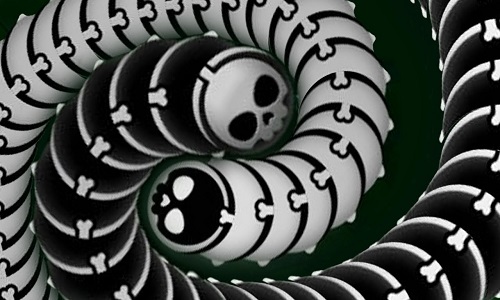 Wormax.io game may hold a striking resemblance with the other online worm games but the game differs for being more tactical that intrigues the players towards the game for a longer time. In this game, you can even invite your friends by sending them a personal invite. Once you have registered through a given link you can receive essence based on your performance in every session and with that, you can access your rating, shop, and premium. For achieving every league you will receive game currency which you can use to buy artifacts, which will gradually enhance the skill of your worm to make your gaming more fun-filled and enjoyable. You can even buy additional essence and premium.
It's an amazingly fun game for all ages. This awesome adventure game can trigger your adrenaline and can be played anywhere from home, office, or even at classes. These exciting games can be played on your mobile as well without any disruption. With Wormax.io unblocked 2019, you can enter the game from your workplace.
How to Play Wormax.io Game?
The worm generally moves automatically following the mouse cursor. It gains length once it touches the food points. Each player can track his worm from the bottom right corner. The Dark green spots on the screen imply other player's worm; the light green light implies your worm and the blue light spots refer to your friend's worm. You need to make use of your arrow keys to change the direction of your worm. The keywords Q WE are basically utility keys to use boosters and increasing your speed.
So sign up for this amazing joyful game online and experience this absolutely interesting gameplay. You can even check the Wormax.io wiki 2019 to know more.