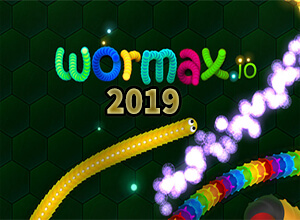 Wormax.io game 2019 is undoubtedly one of the most fascinating actions packed online games. This game is a multiplayer snake game that takes this adventure game to a completely new level.  The game is a remake version of the classic snake game. The main aim of this game is to fight against your food to win over your opponents in real-time.
Explore Wormax.io Game 2019
In Wormax.io game, you will find thousands of opponent worms who will apply their cunning techniques to eat your food and you as well. So it's important for you to be extremely cautious and alert because the sly inhabitants will leave no way to gain mass and become tops.
It's a total feeding frenzy where you have to grow your worm and use your special powers to outrun your opponents. At the same time make sure you don't run over any worms, avoid falling in the traps of these worms and be careful while jumping into their area. These are few basic principles that you need to follow to make your worm bigger and acquire great ratings. You can even acquire extra bonus to grow your worm faster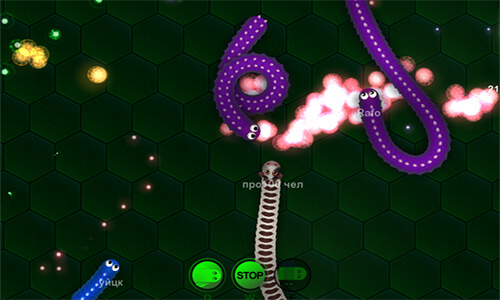 The Wormax.io game at the initial glance may look similar to the other online worm-based games. You may even find a noticeable resemblance with the graphics where the worms depict the colorful creatures with cartoon-like eyes is located at the front of your body. However, despite all the resemblance, Wormax io stands out from its other counterparts is its improvement in creating this game more way more tactical and exciting.
It's an amazingly fun game for all ages.  This awesome adventure game can trigger your adrenaline rush and can be played anywhere from home, office or even at classes. These exciting games can be played on your mobile as well without any disruption.
How To Play Wormaxio Game
The developers of the Wormax.io game wanted to give their players with more defensive options and additional powers to stock up.
W Key- By pressing this key player can freeze the worms in its tracks. Then you can accordingly reposition your worm and can make the worm escape to avoid immediate danger from opponents.
E Key- Pressing the E key can make your worm invisible and allows your worm to travel through other worms without getting hurt.  You can even find special powers scattered across the battlefield that can get activated upon touching it. There are offensive powers with unlimited speed to corner your enemies and allow you to corner your enemies and gives you added abilities to grow your worm bigger such as a magnet that helps to attract all the orbs towards your worm. However, these special powers are only active for a very limited time.
The Wormax.io game 2019 is an amazing fun-filled great that offers a great playing option to play with your friends.  Sign up for this action-packed game online and be the one to beat the longest record made by the arena. Some players gain superior features from other players with Wormax.io hacks 2019.