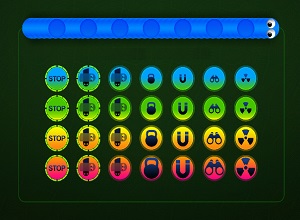 Wormax.io is an online multiplayer io game and many Wormax.io power ups have been added to it to enhance the game-playing experience for players.
A vital online strategy game, Wormax.io is loved by many players online. The game gets you ahead with many improved skins, features, power ups and more. You can find plenty of defensive options in the game, which explains why many power ups have been added to it. Find out how the Wormax.io power ups can help you.
Important Power Ups for Wormax.io
The game playing experience can be bettered with various Wormax.io power ups that are available with many new skins, mods, boosters, hacks, and cheats.
You can press the key "W" in the tracks to freeze the worms that are there in the game. In addition, you can reposition the worm in any given direction, to be able to avoid foes.
You may press the key "E" to make the snake invisible and get moving through the snakes without causing yourself any damage. With the free Wormax.io account, you can log in to the ready accounts created for free.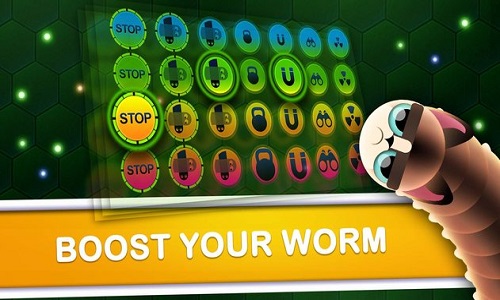 What Are The Different Wormax.io Power Ups?
It is possible to find many different Wormax.io power ups distributed throughout the battle zone. Each of these can be activated immediately upon touching it. You can find come across a wide range of Power Ups, such as:
Unlimited Speed boosts, which let you, corner adversaries, easily
Offensive Power Ups
Power Ups to help you grow in size faster
Mass conservation boosters
Magnet boosters
Health boosters
You can use these to make the game much easier for yourself and get ahead of other players in the game. Turn yourself into the longest worm around in the pit and get more abilities and power to win the game easily and much faster.
What Are Wormaxio Booster Power Ups?
You can consume the Telescope Booster to get a boost of 10% in the sight field. You can recognize the booster with the help of its unique binocular icon. The impact will last for 1 minute.
You can immediately grow 300% in length when you eat the Health Booster. Such types of boosters can be recognized easily by the diverse kettlebell icon.
There is the Toxic Booster that will make your worm poisonous for a minute. Thus, if you die when in a toxic state, the snake of any other player that devours on your worm's body will lose that much length. If you increase your speed, the parts that you leave behind will also become toxic. 10 length points happen to be the lower limit. When you eat poisonous foods, you cannot go down anymore.
These are some of the Wormax.io powerups and boosters.