What Are The Wormax.io Cheats?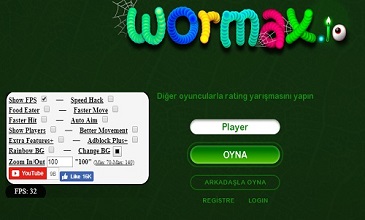 The most practical strategy you can do against the high competition in the Wormax.io game is to try using Wormax.io cheats. Wormax.io cheats are meant to improve the game playing experience and make it easier for gamers to play minus any hassles.
Wormax.io has taken the gaming world by storm with its innovative gameplay and beautiful graphics, but it can be hard to keep up with all the action. This article will give you 10 tips that will help you dominate Wormax.io.
Yes, ".io" games are arguably the most popular online browser games today. Wormax.io games does have several similarities with .io games. The game is from Elyland and it is the mobile version of the online browser game of the same name. The mobile version is available for Android and iOS devices.
Wormax.io is an IO multiplayer game that is based on the Slither.io game model. Its rules are similar to that of Slither.io, given that you are supposed to consume foods and destroy all the other snakes in order to come up with trumps in the game. You should have proper skills to play this game. Wormax.io cheats can be useful if you wish to play this game without any hassles.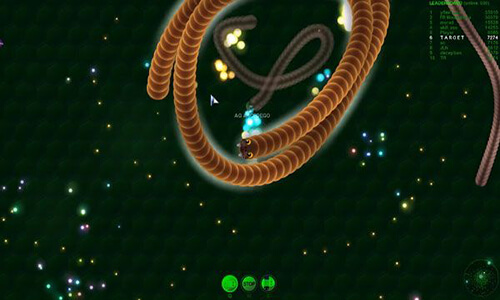 Why Use Wormax.io Cheats For Game Playing?
It can make it simpler for you to play the game and win it very easily. The cheats can assist you in getting more benefits while playing. These can let you grow quicker by 50%. While gaining more speed, the worm that you impersonate loses half of its mass. With these cheats, you can continue your growth without losing the mass of your worm. The Wormax.io cheats can be used according to the needs of players and can be used to play in the game.
As a player of Wormax.io, you are supposed to enter the gaming zone and feed as many worms to your snake as possible – to make it grow in size. Consume all the shining orbs placed around, and the foods scattered throughout, to become bigger. In case you are unable to do that, the cheats can let you be ahead in your game.
Speed Hack
Faster Move
Food Eater
Auto Aim
Show Players
Better Movement
Adblock Plus+

You must have
TAMPERMONKEY CHROME / TAMPERMONKEY OPERA / GREASEMONKEY MOZILLA
VirusTotal Scan: Wormaxio Cheats
Some Common Cheats For Wormax.io
Collect the boosters that are spread all around the map.
Upgrade your worm and get more and more strength, to make it impossible for other players to beat you.
Try to eat as many colorful pellets that you can find all around, in order to increase your size and length.
When To Use The Cheats For The Game?
When playing the game, you will be competing against the computer or other real players all in just a single-player mode. Your objective as a competitor is to grow your worm or snake with an aim of making it the biggest among all the snakes or worms on the board. Once you reach a given point threshold, you can unblock your extra active skills so that you can collect power-ups or boosters that will make your worm/snake even more massive. It will also help you attract food and accelerate without losing any points. You can also collect boosters that could help turn or seizure the mass as a deadly weapon against you.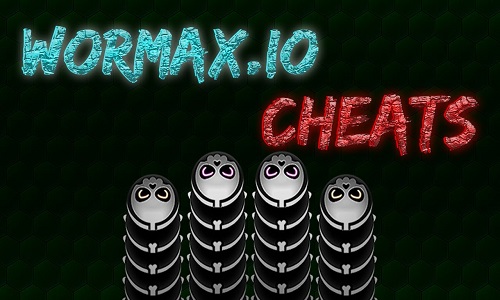 If you have .io titles, you will not have any problem playing Wormax.io game. However, if you are a newbie, you might need some help. We have given you some Wormax.io cheats tips and tricks to help you play easily.
Once you have picked up how to play the game, you will be able to invite all the friends and play in the same server together. You can obtain the Wormax.io cheats to kill each other. You can use the cheats to unlock every skill that is needed to turn into the best player.
It is important to get a hang of the game before you start using the cheats. Get an idea of how the game is supposed to be played minus the frills, and understand the limitations and challenges so that you can address the same with the cheats. You can also realize how the Wormax.io hack can improve the various aspects of your playing the IO game.
The Best Power-up to Use
Yes, there are many power-ups available for players in Wormax.io, but it is important that you maximize on the best ones. Use the one that will boost your speed. When you can move fast, you will be able to trick snakes to hit your side, mainly when you are moving parallel and alongside your target. You can hit the speed boost and then turn away other snakes.
The New Skin
If you want to get rewarded, you can get social by sharing the game. To do this, simply identify the social media icons within your screen and click on it. The reward will typically come in the form of the new skins. The skins can make your worm easier to distinguish from other convenient-looking enemies in a board.
Avoid Moving Too Close Alongside Larger Snakes
Moving side-by-side a larger, or similarly large opponent can get very dangerous. Enemies that are close and alongside you can easily trick you into moving in a manner that your head will hit their sides.